More than 20 years of GARANTIA
GARANTIA, the DIY-brand of Otto Graf GmbH, is the number one for rainwater harvesting systems in the DIY segment. The brand is very well known, stands for quality "Made in Germany", well-thought-out solutions and expertise in design.
---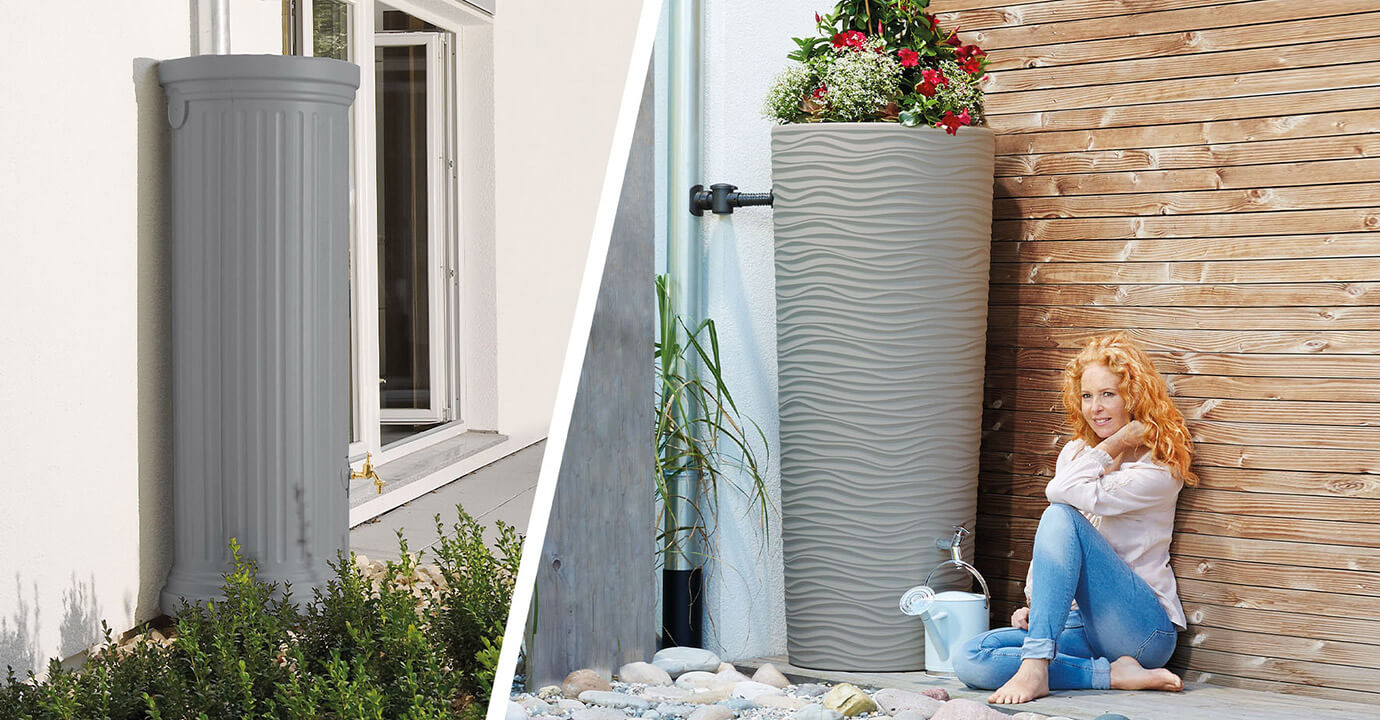 2022 20 years of design rainwater storage - Chic, practical and sustainable.
For decades, the well-known green plastic rain barrel has been the standard for collecting rainwater in the garden. 20 years ago, the first GARANTIA design rainwater storage tanks established a completely new segment in the rainwater barrel sector. The GARANTIA column tank is the beginning of a success story. In the meantime, the range has grown to over 90 different shapes, colors and sizes.
---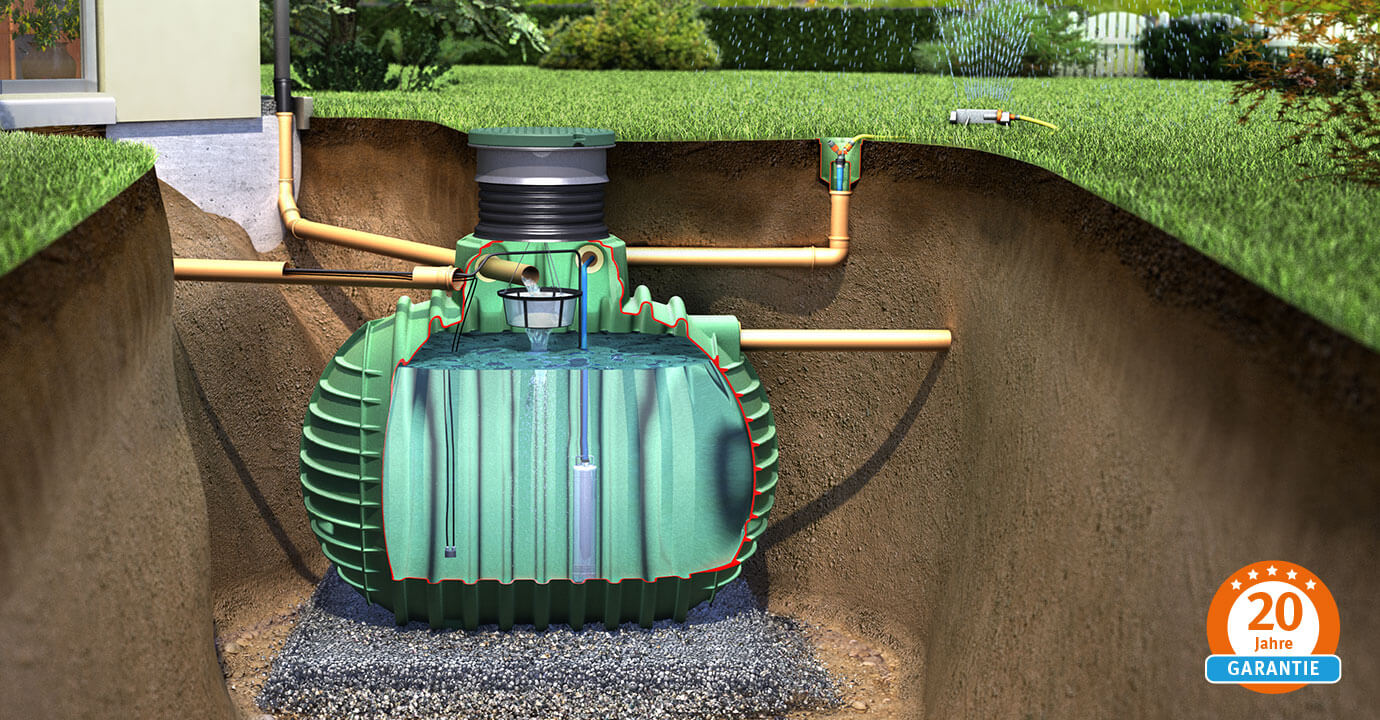 2020 - Modular system and retention
With new complete packages and a new modular system, Garantia offers an even more flexible choice in rainwater harvesting solutions. In the anniversary year, the Columbus retention tank and retention tanks Plus are now also available.
---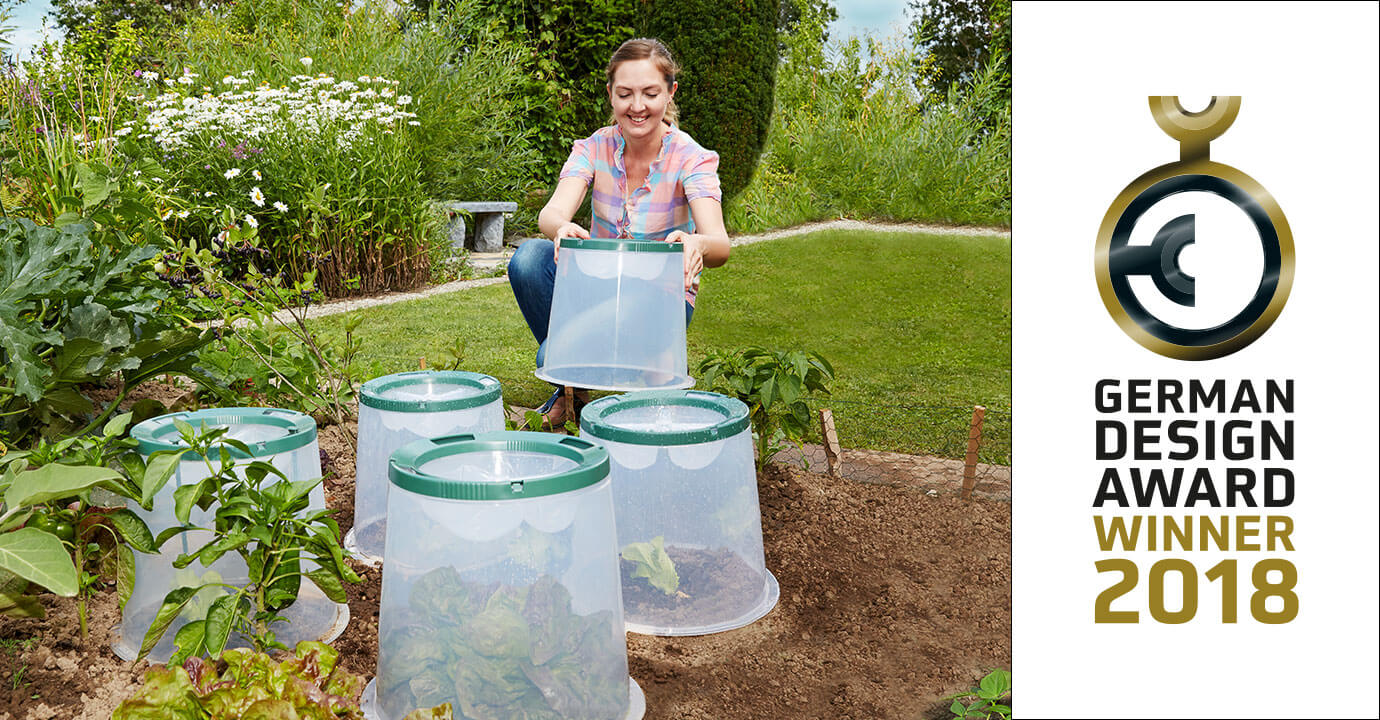 2018 German Design Award Winner - GARANTIA Sunny planting aids
The German Federal Ministry of Economy and Technology, as well as the German Design Council recognise outstanding product design with their annual "Design Award of the Federal Republic of Germany". The GARANTIA Sunny planting aids received the award in the Gardening and Outdoor Living category in 2015.
---
2017 - Red Dot Award
GARANTIA receives the Red Dot Award for the first time. 39 experts from all over the world evaluated each individual object over several days. Only designs that impressed with their high design quality received the coveted "Red Dot" award. The striking winner's label has since adorned the Natura 2in1 rainwater storage tank.
---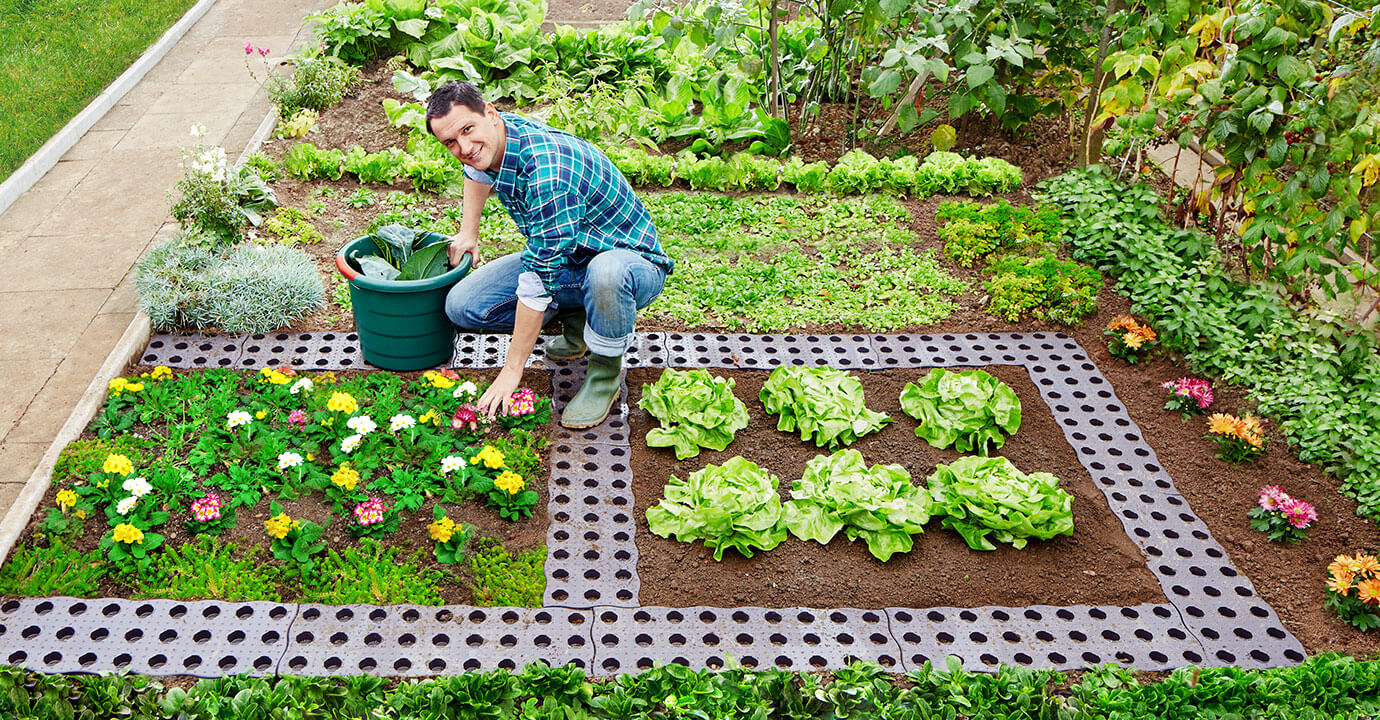 2015 - Garden range
The Garantia MaXi garden board lays the foundation for the new range of gardening materials in 2015.
---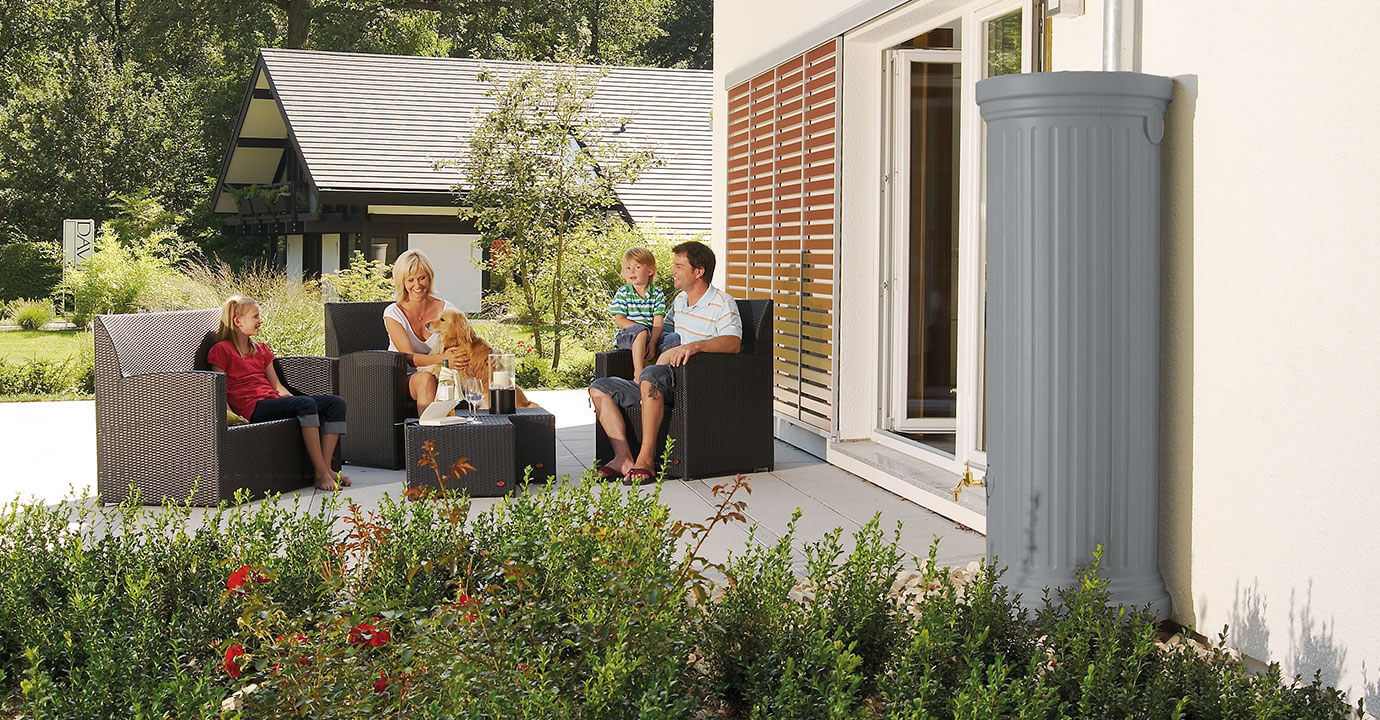 2002 - Column tank
In 2002, Garantia launched above-ground rainwater harvesting with the column tank and column wall tank. The now extensive range of designer rainwater storage tanks enhances every home and garden setting.
---
2001 - Composter
The first GRAF composter came onto the market as early as 1982. In 2001, this product line was completely incorporated into the Garantia garden range. The composter range has been continuously expanded since then and meets all the requirements for proper composting.
---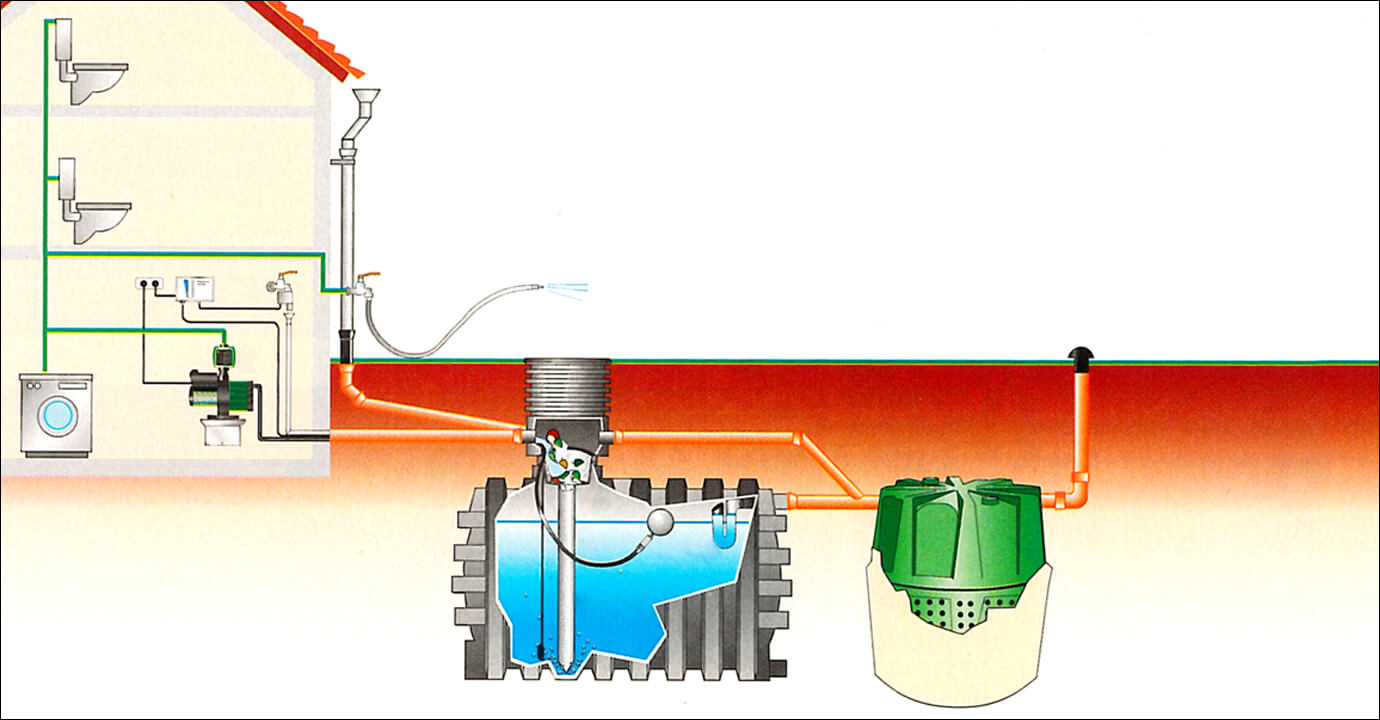 2000
In 2000, the first GARANTIA catalogue is published. Initially, Otto Graf GmbH only offers tanks and its first complete packages for rainwater harvesting under the new trade brand.